Warranty, Refunds & Returns Policy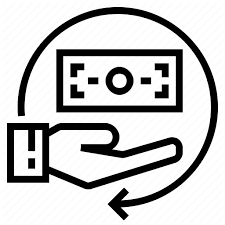 1. This policy sets out the returns policy for goods or services purchased through the online store operated by Turntable Training Wax (TTW).
- For all PHASE related warranty issues and/or returns, please refer to the UK Warranty and Returns document.

2. Warranty for all hardware and accessory products are covered by the manufacturer(s). Unless otherwise stated, the TTW standard warranty period for all products is 30 days from date of purchase. All products can be replaced, exchanged and/or refunded in this time period. The after-care extended period between 31 - 365 days thereafter the date of purchase warranty will vary with manufacturers. During the after-care period, if required, TTW will provide the communication link between customer and manufacturer for after-care support. Shipping of product(s) during the after-care period to and from manufacturer(s) will be the customers responsibility, unless agreed otherwise directly with the manufacturer. Service charges may also be applied. For vinyl records warranty, please read bullet point 3 on our Terms & Conditions page.
3. To be eligible for a return, your item must be unused and in the same condition that you received it, and it must be in the original packaging. If the item has been opened and/or used, then only a partial refund is available, as the item would then be classed as B Stock. The condition of the returned item will be accessed on delivery arrival. TTW are not liable for return postage, unless the item if faulty and/or defected. The item(s) have a warranty period of 30 calendar days from date of purchase.
4. The refund of B stock items will amount to the cost advertised on other online platforms, such as eBay. TTW are unable to sell B stock items on our own platform. Therefore, we have to resell the items using a different channel. The quoted refund will represent the item(s) price on said platforms.
5. Other types of services cannot be returned for a refund, for example where the service begins as soon as you make the payment (e.g. a downloadable software product, a license, a gift card or gift wrapping service.
6. Under the Consumer Contracts Regulations, if you change your mind about a purchase you have made within 7 working days after the date of delivery, you are entitled to a full refund of the original purchase price for the goods or services you wish to return, and the original postage and packaging charges made. You will not be entitled to a refund of the cost you incur in returning the item to us.
7. If the item you purchased was faulty or did not work properly, or you think the item was not as described in the item description, please contact us first before requesting a refund as we may be able to resolve your problem to your satisfaction.
8. Where you would like to return a physical product you have purchased, please contact us to let us know that you will be returning the item. To obtain a refund for a non-physical product (like a service) please contact us for further information about how this can be done.
9. Once your return is received and inspected we'll contact you to let you know whether your refund will be processed or not, and credit your original method of payment, within a certain amount of days.
8. If you haven't received a refund yet where we have told you we have issued one, please check your bank account or card statement to make sure it hasn't been received and then contact your bank as some banks or card companies take a number of days to credit your account.
9. If an item you purchased was purchased with a discount voucher, then we will only refund the amount that you paid (and not the amount the item was listed for).
10. If an item you purchased was in a sale then it may not be eligible for a refund if you have changed your mind. If you are in any doubt please contact us before making the purchase.
11. TTW will refund postage for return of faulty item(s) purchased, if not using our courier collection service. TTW will not refund postage for general returns, as mentioned in Point 2. The refund of shipping will be made once the product(s) have been returned. However, if hardware/accessory product(s) are reported as faulty and are perfectly operational once tested, this shipping refund is void. If the hardware/accessory product(s) are deemed as faulty, then these will be replaced at no extra expense.
12. There are no refunds available for Digital Audio products and/or licenses that have been downloaded.
13. Returns can be sent to our address: the Z, Kemp House, 152-160 City Road, London, EC1V 2NX
14. Refunds issued will be for the product(s) only and not the initial shipping/postage charge.
Please note: Returns are to be sent using your countries postal service, tracked and signed and not by courier, as couriers do not deliver to a PO Box. TTW will only refund return postage at an amount paid that is equal to or less than the actual order delivery cost.
14. International Courier Returns. If for any reason the shipment is returned to TTW, all 'courier' companies charge the sender, TTW, for the return of postage. This can happen if the product(s) were unable to be delivered to the recipient for various reasons - for example, failed delivery attempts, unpaid custom duty fee's, no communication from recipient and so forth. In order to have the product(s) re-delivered, then both the 'courier' company charge and re-delivery fee's will be invoiced to the customer. If the product(s) are no longer required, a partial refund will be made whilst deducting the 'courier' company fee(s) that TTW have been charged.
CLAIMS
TTW would appreciate being contacted in the first instance in order to rectify any issues, before entering a formal claim process via Payment brokers.
TTW are unable to register claims for International missing or lost packages until 25 working days after the date of dispatch. This is an international policy agreement between all Courier Services.
Claims can be made for UK missing or lost packages 10 working days after the date of dispatch.